Officers beginning January 1, 2019 thru December 31, 2020
Tony Martin – Out-going President
Mark Chandler – In-coming President
Angela Swearingen – Vice President
Mark Morgan – Secretary
Bob Alexander – Parliamentarian
Members
Chuck Abbott – Elected Member '19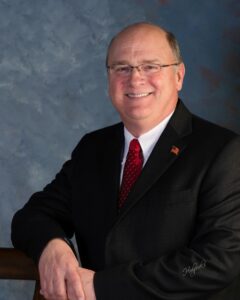 General Manager
Steel of West Virginia, Inc.
PO Box 2547
Huntington, WV 25726
Phone: 304-696-8217
cabbott@swvaninc.com
Chuck Abbott is a University of Cincinnati graduate with a B.S. in Mechanical Engineering. He attended Marshall University where he received his Masters of Business Administration and is a member of the Beta Gamma Sigma International Business Honor Society.
His career at Steel of West Virginia began as a Co-op student in the Plant Engineering Department. His various roles at Steel of West Virginia have included: Engineering Manager responsible for all capital projects proposals and installations, Mill Services Manager responsible for all new product design and existing product improvements, Special Sections Rolling Mill Manager responsible for the production and quality of special sections produced, and currently the V.P. and General Manager of Steel of West Virginia, Inc. a wholly owned subsidiary of Steel Dynamics Inc.  This final role is responsible for all four business units within Steel of West Virginia, Inc. which are SWVA, Inc., Marshall Steel Inc., Steel Ventures Inc., and SWVA Kentucky LLC. I owe my success to my wife of 28 years, Teresa, who has allowed me to dedicate the enormous amount of time necessary at Steel of West Virginia by being by my side and managing our household and two children.  The solid educational experiences at the University of Cincinnati and Marshall University have also provided many of the fundamentals necessary to succeed.
Dr. Robert Alexander – Elected Honorary HOF '02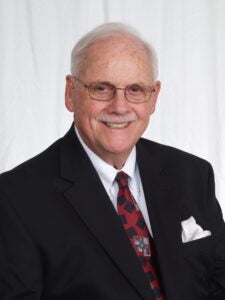 Distinguished Professor of Management
Former Dean Lewis College of Business
205 Alexander Place
Hurricane, WV 25526
Phone: 304-562-7397 | Fax: 304-696-6013
alexande@marshall.edu
Dr. Bob Alexander, an Air Force veteran of the Korean War,(serving under General MacArthur, Van Fleet and Ridgeway) entered Marshall in 1953 and served as Student Body President. He earned a B.A. in History and Business Principles from Marshall in 1957, an M.A. in Educational Administration from Marshall in 1960, and a Ph.D. in Business Administration Education from Ohio University in 1969.He was employed at Marshall for 44 years until his retirement as Professor Emeritus in 2003. Over the course of his career at Marshall, he served as the first Director of Placement (received Distinguished service Award, served as parliamentarian, treasurer, and editor of the newsletter, "Scoop" for The Southern College of Placement Association, as Director of the M.B.A. program, as Chair of the Department of Management, and as Dean of the College of Business. In 1991, he was granted the title of Distinguished Professor of Management in the Elizabeth McDowell Lewis College of Business. In 1993, he traveled under a CIBER grant to Japan, Hong Hong, China and Singapore to study economic development. He served for sixteen years on the Huntington City Council, including one term as Mayor. He is a former President of the Marshall Alumni Association and of the West Virginia Municipal League; and he was the First Vice President of the Tri-State Airport Authority. Among numerous honors, Dr. Alexander is the recipient of the M.U. Alumni Association's Community Service Award, the American Legion Civic Improvement Award, and the WV Municipal League's Outstanding Service Award. He was twice selected as the Teacher of the Year in his college and was elected to the Lewis College of Business Hall of Fame, to the City of Huntington Wall of Fame, and the Milton High School Hall of Fame. He was an exchange professor at Universidad Antoio de Nebrija in Madrid, Spain, and was selected for the Faculty Service Award in 1998. Dr. Alexander is a member of Beta Sigma Gamma and was chosen as the West Virginia Tree Farmer of the Year in 1990. Also in 1990 he was named a Drinko Fellow.  He continues his 20 years of service on the West Virginia legislative interim committee of the Forest Management Review Commission and owns and operates a 300-acre farm in Mason County and a 10-acre orchard in Putnam County.  His resume also includes several association presentations and publications.
David R. Beauregard – Elected Member '16
Managing Director
Monument Square Advisors, LLC
One Monument Avenue
413 Stuart Circle, Unit 4A
Richmond, VA 23220
Mobile: 804-334-3685
drbeauregard@verizon.net
David Beauregard is an experienced Healthcare executive and advisor.  He has held leadership roles as a hospital CFO, as the CFO for a regional real estate sales and development company, as the CEO & President of the Physician Practice Management division of NCRIC (NCRI: NASDAQ) and as a member of the corporate finance team of a multi-national hospital corporation, Charter Medical Corp (CM: Amex).  As a Senior Manager with Ernst & Young, Mr. Beauregard advised the managements of Academic Medical Centers and directed pivotal health policy engagements in the areas of Graduate Medical Education and Pediatric Care.  He has represented a number of leading technologies.   Specifically, he advised on the commercialization of iWALK, a neurorehabilitation technology-based clinical process, advised Private Equity on decisions for acquiring healthcare portfolio companies and is a member of the Virginia Commonwealth University, Innovation Gateway, Commercialization Advisory Panel.
Mr. Beauregard is a graduate of the Lewis College of Business and holds a Masters in Accountancy from Virginia Commonwealth University.  He served four years in the USAF, medical corps.
Darrin L. Bird – Elected Member '16
General Manager – Special Metals Corp.
3200 Riverside Drive
Huntington, WV 25705-1771
Phone: 304-654-1798
dbird@specialmetals.com
Mr. Bird has over 30 years' experience in the manufacturing of super alloys for aerospace, oil & gas, marine, and industrial applications.  He is a graduate of Virginia Tech with a degree in Manufacturing engineering and an MBA from Marshall University.  Beginning with brief stints of work with the U.S. Navy and the Army Corps of Engineers, he continued his career in manufacturing with Inco Alloys in Huntington, WV which is now a part of the Precision Castparts Corporation (PCC).  After numerous leadership positions with the facility in Huntington, Mr. Bird has served as the General Manager of a number of other PCC sites including ones in Grafton, MA, Tunica, MS, and Hereford, England.  Currently, he serves as the Director of Engineering and Operation Excellence for the Special Metals group within PCC.  In this role, he works with General Managers of plant operations on financial, operational, and organization improvements utilizing the PCC management toolbox.  In addition to this work, Mr. Bird serves on the board of the Marshall University College of Business and on the Virginia Tech Engineering Schools Council of 100.
Mark A. Chandler – Elected Member HOF '10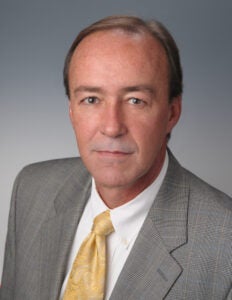 Sr. Vice President & CFO
Highlands Drilling LLC
Carina Energy LLC
900 Virginia Street East
Charleston, WV 25301
Phone: 304-380-0111 | Fax: 304-380-0149
mark.chandler@highlandsdrilling.com
Mark A. Chandler currently serves as the Vice President of the College of Business Advisory Board. He is a 1982 graduate of Marshall University, receiving his BBA in Accounting with Magna Cum Laude honors. Since that time, Mark has worked as a practicing CPA and owner of various oil & natural gas companies. He is currently is a co-founder, SVP & CFO of Highlands Drilling LLC, located in Charleston, West Virginia. He is a member of the West Virginia Society of CPAs, having served for years as a Board member and Past President. He is also a member of the American Institute of CPAs and has served on their national Governing Council and Nominating Committee. Mark currently serves as the Vice Chair of the Charleston Area Medical Center Board of Trustees, as well as its Finance Committee Chair. Other community involvement includes the Marshall University Foundation (current Board member and past Chairman), United Way of Central West Virginia (past Board Chair), the Buckskin Council of the Boy Scouts of America (current Board member and past President), the Marshall University Research Corporation (past Board member), and the Tri-County YMCA (past Board Chair). In 2010, Mark was inducted into the Marshall University College of Business Hall of Fame.
Jim Datin – Elected Member '12 HOF'18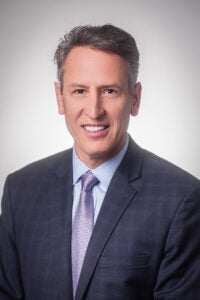 President and CEO
BioAgilytix Labs
2300 Englert Drive, Suite K
Durham, NC 27713
Phone: 919-287-1557 | Fax: 919-287-1557
jdatin01@gmail.com
Jim Datin is a seasoned executive with significant experience in the Pharmaceutical, Life Sciences and Biotech industries. Over the course of his 35+ year career, Jim has been a successful CEO, director, and executive in companies throughout the United States, Europe, and Asia.
He has completed more than 40 transactions including venture investments, buyouts, acquisitions, mergers, IPOs, licensing and partnership agreements.
In his current role as President and CEO of BioAgilytix, the company has been recognized by the Inc. 5000 list of Fastest Growing Companies in 2013, 2014, 2016, 2017, 2018 & 2019. The company also boast award-winning customer service and have one of the highest employee retention rates in the industry.
Jim was previously EVP and Managing Director at Safeguard Scientifics, Inc. (NYSE:SFE) where he led the team that invested capital into Life Sciences and Healthcare related companies. He is a former Chairman of the Board of Clarient, a cancer diagnostics company that was acquired by General Electric for over $580M, the former Chairman of the board of Laureate Pharmaceuticals, a large molecule Contract Manufacturing firm that achieved great growth and had a strong exit, along with multiple other Life Sciences / Healthcare boards where he created significant value.
Jim was the former CEO of Touchpoint Solutions, CEO of Isuta, Group President at Dendrite International and was an executive with GlaxoSmithKline and Baxter Healthcare. He received his BBA from Marshall University, his MBA from the University of New Haven; and completed the Advanced Management Degree at The Wharton School at The University of Pennsylvania.
Caryn Foster Durham – Elected Member '11
Managing Partner/Principal
Charles Ryan Associates
1900-A East Franklin Street
Richmond, VA 23223
Phone: 804-237-1391 Mobile: 804-405-0943
cdurham@charlesryan.com
Roger Elswick – Elected member '18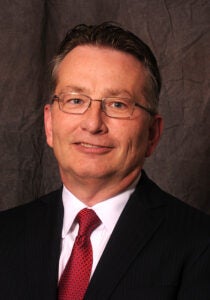 Dealer
Community Toyota *Kia* Honda
4701-10 East
Baytown, TX 77521
Phone: 281-839-7700
roger.elswick@mycommunityauto.com
Owner of Community Toyota, Community Kia and Community Honda in Baytown and Community Honda in Lafayette, LA in Dec 2018.
Current Chair of Houston Automobile Dealers Association and South Texas Director of   National Automobile Dealers Association Director from 2019 to Present.  Current Chairman for Northland Christian School and served on the Board of Trustees from 2017 to Present.  Board of Directors of Marshall University Business School Business Advisory Group 2018 to Present.  Past Chairman for Baytown Chamber of Commerce and served on the Board for over 12 years from 2006-2011, 2013-to Present.  Board of Directors of Truist Bank Greater Houston Advisory Board 2019 to Present.  Past Lay Elder of Faithbridge UMC 2011-to Present.  Past President of Rotary Club of Baytown 2010-2011, Rotary President of the Year District 5890 Houston metro 2010-2011, Baytown Citizen of the Year 2012.  Past and First President of the Goose Creek CISD Educational Foundation 2009-2011 and Board Member 2009-2014
Married to wife Kim for 27 years and have a thirteen-year old daughter.
Carol Hartley – Elected Member '92 HOF '16
Vice President Wealth Management
Morgan Stanley
P.O. Box 671, Charleston, WV 25323
500 Lee St., East. Suite 300
Charleston, WV 25301
Phone: 800-554-6758 | Fax: 304-353-9055
carol.j.hartley@morganstanley.com
Joe Holley – Elected Member '17 HOF'18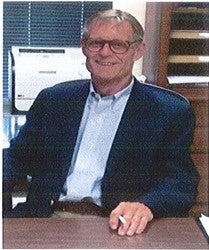 Executive Vice President
Jabo Supply Corporation
P.O. Box 238
Huntington, WV 25707
Phone: 304-736-8333 | Fax: 301-736-8551
jtholley@jabosupply.com
A licensed CPA in WV and part owner and executive at JABO Supply Corporation. I'm a graduate of Marshall University, with a BBA. In addition to serving as Chair Emeritus of the WVESGR, I'm a former member of the IRS Taxpayer Advocacy Panel and a member of the Lewis College of Business. I was appointed to the WV Board of Accountancy and I serve on both the American and WV Societies of CPA's.
Ross Johnson – Elected Member '10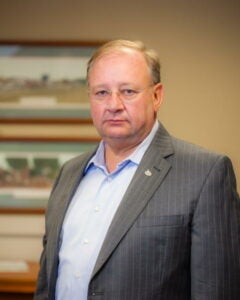 President, Mountain State Insurance Agency, Inc.
1206 Kanawha Blvd. E.
Charleston, WV 25301
Phone: 304-720-1998 Mobile: 304-542-7998
rjohnson@mountainstateinsurance.com
Ross Johnson is a native of Madison, Boone County, WV was educated in public schools and graduated from Marshall University in 1985 with a Bachelors of Business Administration in Finance with Insurance Option. Upon graduation Ross entered the insurance business and has specialized in commercial property & casualty and contract surety bonds since that time. Ross holds the Certified Insurance Counselor designation from The National Alliance for Insurance Education and is also a graduate William J. Angell Surety School sponsored by the National Association of Surety Bond Producers. Ross is a past president of the Independent Insurance Agents of WV and is currently a national director of the Independent Insurance Agents and Brokers of America. Ross is the only two time recipient of the IIAWV Agent of the Year recognition.
In 2000 Ross acquired a controlling interest in Mountain State Insurance Agency, an agency that has been privately owned in the Kanawha Valley since 1917. In 2009 Ross became the sole owner. Since 2000 MSIA has grown from a single office with 3 FTE's to 23 insurance professionals with offices in Charleston and Huntington. The agency has been recognized as Best Practices Agency, a prestigious honor conferred upon less than 400 agencies nationally. MSIA specializes in commercial contractors and energy related businesses.
Martha M. (Shellie) Kelly – Elected Member '12
Financial Management Analyst
Department of the Army
608 Tartan Way
Enterprise, AL 36330
Phone: 334-475-4446 Mobile: 301-919-6174
Martha.M.Kelly2.civ@mail.mil
Calvin A. Kent – Elected Honorary HOF '15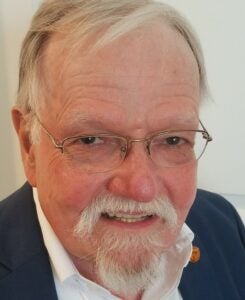 Former Dean, Lewis College of Business
75 Sycamore Drive 171
Elizabethtown, PA 17022
Phone: 304-633-8299
kentc@marshall.edu
After 26 years at Marshall, Cal retired in 2019. He was the longest serving Dean of the Lewis College of Business (1993-2003) During that period the LCOB obtain initial and AACSB Accreditation of both its undergraduate and graduate programs. Cal also served as Director of the Center for Business and Economic Research and as one of MU's Vice Presidents. Currently he is an emeritus professor in the LCOB. Prior to MU he served in the Bush 41 Administration as an Assistant Secretary and Administrator of the Energy Information Administration in the U.S. Department of Energy. Before Washington he was Herman Lay Professor of Private Enterprise and started Baylor University's Center for Entrepreneurship. He is an internationally recognized authority and award-winning author on taxation. Teaching and speaking assignments have taken him to 13 foreign nations and most US states. His PhD. Is from University of Missouri-Columbia with post graduate studies at Virginia, Chicago, and Princeton Theological Seminary. Both he, his wife and two daughters hold Baylor University degrees.
Shahin Mafi – Elected Member '11
Founder & CEO
Home Health Connection
PO Box 59310
Potomac, MD 20859
Phone: 301-781-0112
shahindmafi@aol.com
Tony Martin – Elected Member '11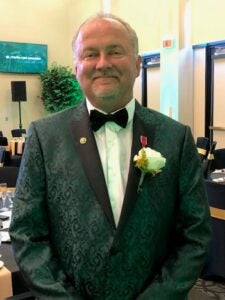 State Electric Supply Company
Corporate Director of Operations
2010 2nd Avenue
Huntington, WV 25703
Phone: 304-528-0343 Mobile: 304-839-5624
tony.martin@stateelectric.com
Commodore Martin is a native of Huntington WV. He spent nearly 31 years on active duty. He retired in 2010. He served on Submarines, Aircraft Carries, Destroyers and Frigates. He commanded USS Doyle (FFG 39) and under his command she traveled over 41,000 Nautical Miles. As Commodore he commanded Maritime Preposition Ships Squadron TWO (MPSRON 2) and his ships operated in the Arabian Gulf, Red Sea, Indian Ocean and the South China Sea. His senior medal is the Legion of Merritt. He is currently the President of the Lewis College of Business Advisory Board. He is also on the Board of Governors for Mountwest Community and Technical College, a member of the Foundation Board for Cabell Huntington Hospital Hoops Children's Hospital, the Vice Chairman of the Goodwill Board and the President of the Cabell County Planning Commission. He is married to the former Emily Catherine Surritt of Coal Grove OH.
Keith May – Elected Member '10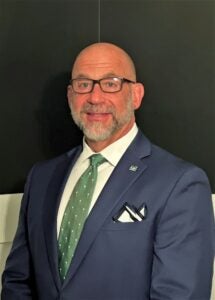 President & CEO
IVS Group, Inc.
1439 First Ave. South
Nitro, WV 25143
Phone: 304-768-4307 Mobile: 304-206-4769
Keith.may@ivsgroup.com
Keith T. May, CPA is a native of Kenova, WV, and began his professional career with Ernst & Young after graduating Cum Laude from Marshall University in 1985.  Following his tenure in public accounting, he spent 22 years with two manufacturing companies in financial and executive management roles, culminating as President of Peerless Block & Brick Co. in St. Albans, WV.  Currently, Keith serves as the Chairman, CEO & President of IVS Group, Inc. in Nitro, WV.  IVS is the holding company for a group of 4 specialty contracting companies performing work in:  Industrial Service- High-pressure water blasting & Vac Work; Hydrodemolition- removal of concrete on bridges & structures with ultra-high pressure water; High performance concrete supplier, Environmental, Dredging,  Silo Inspection, Cleaning & Repair; Commercial Diving & Video Inspection and the Oil & Gas Industry.
Keith and his wife, Summer, reside in Winfield, WV.
P. Sean Mayberry – Elected Member '09
Executive Director
Lanham O'Dell & Company, Inc.
3981 Teays Valley Road
PO Box 537
Hurricane, WV 25526
Phone: 304-757-8131 Phone: 800-345-5350
sean@lanhamodell.com
Mark Morgan – Elected Member '18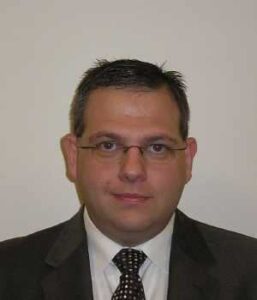 Chief Executive Officer
Huntington Internal Medicine Group
5170 US Route 60 East
Huntington, WV 25705
Phone: 304-399-4600, 4403 | Fax: 304-697-0856
markmorgan@uhswv.com
Mark is a graduate of Marshall University with a Bachelor of Business Administration degree.  He achieved his CPA certification while working with Trainer, Wright & Paterno, where he served in the audit department and became Partner in the firm in 2003.
He left public accounting in 2007 to become the Chief Administrative Officer with Ultimate Health Services where he served as Interim CEO from April 2008 to November 2008. Subsequently he was appointed as Chief Administrative & Financial Officer. In January 2014 he was appointed as CEO. In early 2020, HIMG announced the acquisition of substantially all of its assets by St. Mary's Medical Center, which was consummated on September 1, 2020. He now serves as President & COO of HIMG and as Vice-President of Physician Services for Mountain Health Network.
Mark serves as a Past President of the State of West Virginia Medical Group Management Association and is a member of the MGMA, HFMA, AICPA, West Virginia Society of CPAs, and the Huntington Chapter of West Virginia Society of CPAs, and the AICPA – National Healthcare Advisory Board.  He is a member of the 2017 Class of Leadership West Virginia. He was awarded the 2017 Distinguished Alumni of the Lewis College of Business at Marshall University. He also received the 2017 "Outstanding CPA in Business & Industry" from the West Virginia Society of CPAs.
His civic activities include boards of Childers Place, HADCO, Wayne County EDA, and the Huntington Chamber. He serves as a member of the Board of Society of Yeager Scholars for Marshall University and a is a member of the Executive Committee of the Advisory Board for the Lewis College of Business at Marshall University. He is also a member of the Board of Governors for Mountwest Community & Technical College
He currently resides in Barboursville, West Virginia, with his wife Michelle, they have 3 children with their youngest a freshman at Marshall majoring in Finance and Economics.
Norman Mosrie – Elected Member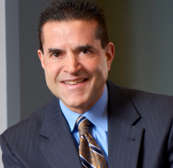 Partner, Assurance Market Leader
Dixon Hughes Goodman LLP
500 Virginia St. East.
Suite 800
Charleston, WV 25301
(Direct) 304-414-3913 | Fax: 304-414-3227
Norman.Mosrie@dhgllp.com
Norman serves as the partner-in-charge of assurances services for DHG Healthcare. A certified healthcare financial professional, Norman was previously a partner with a Big Four firm where he worked for 24 years. With more than 30 years of experience, Norman has been involved with providing a wide variety of audit and business advisory services to clients, including audits, internal control reviews, agreed-upon procedures and internal audit plan development and coordination. He also has significant experience with private equity firms, including portfolio company audits and mergers and acquisitions due diligence. With his involvement on the American Institute of Certified Public Accountants Healthcare Expert Panel and the HFMA Principles and Practices Board, Norman is actively involved in accounting, financial reporting and other matters impacting the healthcare and not-for-profit industries. Consequently, he provides clients with the latest updates impacting the industry.
His significant healthcare experience includes financial reporting, acquisition due diligence, corporate compliance, process analysis, Uniform Guidance auditing and reporting requirements and third-party reimbursement for various types of healthcare entities, including academic medical centers, community hospitals, nursing homes, home health agencies, physician practices, radiology groups and research organizations. He also has experience performing audits in accordance with Government Auditing Standards and Uniform Guidance. Norman has developed and led healthcare training programs at the local, regional and national levels.
James Rorrer – Elected Member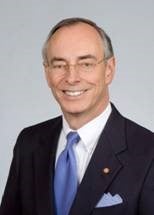 Honorary for Life in '02
Managing Director (Retired)
Capital Advisory Group
Richmond, VA
302 11th Avenue
Huntington, WV 25701
Mobile: 804-370-1040
jimrorrer@gmail.com
Mr. Rorrer retired from a career in investments in 2014 as a partner and Managing Director of an institutional investment consulting firm in Richmond, VA. He recently served as Interim Co-Director of the Brad D. Smith Business Incubator at Marshall University in Huntington, WV with responsibility for launching the incubator program, which focuses on helping entrepreneurs access world class support from the Marshall University Lewis College of Business (LCOB), RCBI and the LCOB iCenter to advance innovative ideas and provide jobs in our region.
Mr. Rorrer currently serves on the City of Huntington Municipal Development Authority Board of Directors and the Huntington Water Quality Board (Vice Chair), as well as various Marshall University boards including the Marshall University Foundation and Big Green Scholarship Foundation Boards of Directors. He also serves as an Honorary Lifetime Member of the Lewis College of Business Advisory Board.
John Rulli – Elected Member HOF '02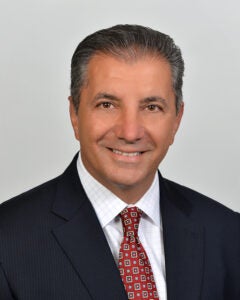 Simon Property Group, Inc.
Corporate Headquarters
115 West Washington Street
Indianapolis, IN 46204
Phone: 317-636-1600 | Fax: 817-263-2318
jrulli@simon.com
John Rulli is currently Chief Administrative Officer of Simon Property Group, Inc. He has held numerous positions and has been instrumental in leading the integration of acquisitions since the company went public in 1993, including DeBartolo, CPI, IBM, New England Development Company, Prime Outlets and The Mills portfolios. Mr. Rulli's expertise is in organization development and operations and he has been instrumental in managing the operations of the real estate business. He has been a key member of the Simon Property Group management team for over 30 years.
Prior to joining Simon, Mr. Rulli served as Vice President of Human Resources and Administration for Meret, Inc. As a member of the executive committee, he was also responsible for developing and implementing strategic business initiatives for the company. He has held various positions over a seven-year period with Lazarus, a division of Federated Department stores, in Human Resources and Administration.
Mr. Rulli is on the advisory board for Marshall University-Lewis College of Business and was inducted into their Hall of Fame in 2006. He received his Bachelor of Business Administration from Marshall University and attended graduate school at Ohio State University.
Mr. Rulli and his wife, Jennifer, have 4 children and currently reside in Carmel, Indiana.
Todd Shell – Elected Member
Chief Investment Officer
Guyan International
1511 McCoy Road
Huntington, WV 25701
Phone: 304-529-2885 | Fax: 304-529-7676 Mobile: 304-544-5501
philiptoddshell@gmail.com
Richard L. Slater – Elected Member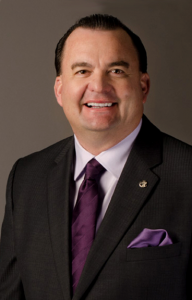 Managing Principal/Services and Growth
Kaufman Rossin
One Town Center Road
Suite 400
Boca Raton, FL 33486
(Direct) 561-620-3486 Mobile: 304-545-8013
rslater@kaufmanrossin.com
Richard L. Slater, a noted CPA, is a corporate consultant and managing principal of Kaufman Rossin's Services & Growth. He spent 16 years as a managing partner and member of the management team of a top 20 national firm, and he has 30 years of tax and business consulting experience. Slater has served in strategic advisory capacities for numerous clients involved in mergers and acquisitions, capital structuring, tax restructuring plans, business incentives and grants, public/private development plans, and state and local taxation. He has also worked with many companies in entity selection, raising capital, and research and development spending in the area of health sciences and state taxation. Slater serves on the Marshall University Foundation Board of Trustees and the Lewis College of Business Executive Advisory Board, of which he previously was president.  A licensed Certified Public Accountant (CPA), Slater is the Past Chairman of the West Virginia Roundtable and currently serves as a gubernatorial appointment as the Vice Chair to the Governor of the State Economic Development Authority.  Mr. Slater was recently inducted into the Marshall University Business Hall of Fame in 2019.
Brad Smith – Elected Member HOF '11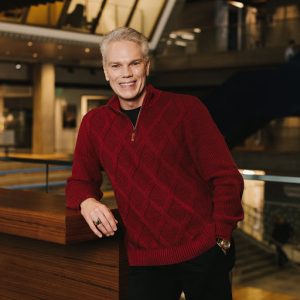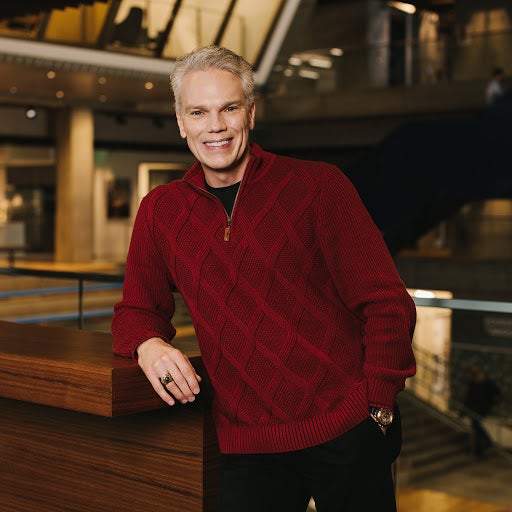 Chairman of the Board
Intuit
901 Berkeley Avenue
Menlo Park, CA 94025
Phone: 650-944-3350
Brad_Smith@Intuit.com
Brad D. Smith is the former CEO of Intuit and co-founder of The Wing 2 Wing Foundation. He currently serves as Intuit's executive chairman of the Board of Directors and is chairman of Nordstrom's Board of Directors, and a sitting member of the Board of Directors of SurveyMonkey.
Smith led Intuit's transformation from a North American desktop software company to a global, cloud-based product and platform company, proving himself as a leader capable of the necessary flexibility to thrive in today's tech landscape. By the conclusion of Smith's 11-year tenure as Intuit's CEO, he nearly doubled the company's revenue and increased its stock price more than 500%, while accumulating a robust list of annual "Best Places to Work" awards and accolades.
In 2018, Smith announced that he was leaving his CEO role at Intuit. Shortly after, he co-founded The Wing 2 Wing Foundation with his wife, Alys.
The organization's goal is to advance the great equalizers of education and entrepreneurship in regions where individuals and communities have been overlooked and underserved. In doing so, they strive to champion human dignity and unleash human potential.
Smith received his BA in marketing from Marshall University in 1986, followed by his MA in leadership development from Aquinas College in 1991.
He currently resides in Menlo Park, CA.
Alissa Steward Sparks, CE – Elected Member
Executive Director

Goodwill Industries of KYOWVA Area, Inc.
1102 Memorial Blvd
Huntington, WV 25701
Phone: 304-525-7034 (F)304-525-7038 Mobile: 304-414-1490
astewart@goodwillhunting.org
Alissa Stewart Sparks has been the Goodwill Industries of KYOWVA Area, Inc. CEO since July 2013.  Prior to her employment with Goodwill, she was the Director of Mature Worker Programs at Southwestern Community Action Council, Inc.  During her eight-year tenure at Southwestern, she attained the most successful job placement rate in the country for the US Department of Labor's Senior Community Service Employment Program 7 out of her 8 years of employment.  She is a National Career Development Facilitator, Neuro-Linguistic Programming Practitioner, Certified Networker and a Certified Executive through Goodwill Industries International.  She is very active on the local and national level, serving on multiple boards and committees, such as Vice-President of the Tri-State Society of Human Resource Managers, Board Member of Region Two Workforce Investment Board, Huntington Rotary Club President 2016-2017, American Foundation for the Blind Advisory Council Member, Goodwill Industries International's Sustainability Steering Committee and Association Liaison Committee Member, and the Mid-Atlantic Goodwill Industries Coalition Vice-Chair.  She spends her free time being the mother of five children (28, 21, 18, 17, 17), a Gigi of one amazing granddaughter, and exercising at the YMCA, recently completing her fourth indoor Ironman competition.
Angela Swearingen – Elected Member '11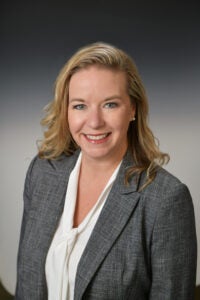 Vice President of Finance/CFO
St, Mary's Medical Center
2900 First Avenue
Huntington, WV 25702
Phone: 304-526-1234
Angela.swearingen@st-marys.org
Becoming a daughter of Marshall in 1992, Angela D. Swearingen graduated from Marshall University in 1996 with a Bachelor of Business Administration in Accounting.  Her career path in Health Care began a year after graduation, at St. Francis Hospital (Charleston) with an opportunity to transfer to Raleigh General Hospital (Beckley), and then take her first CFO position at Greenbrier Valley Medical Center (Ronceverte) at the age of 29.  She accepted her first regional position in Hilton Head SC as the CFO of 2 hospitals.  After 2 years in SC, like so many native to WV, in 2010 she came home to accept the system CFO position of Pallottine Health Services comprised of two hospitals: St. Mary's Medical Center (Huntington) and St Joseph's Hospital (Buckhannon).   Swearingen is recognized for her experience as a Vice President Finance/Chief Financial Officer with a demonstrated history of working in the hospital & health care industry, with over 23 years of Hospital experience (1997), in both for-profit and not-for-profit hospitals.  In 2014 she was recognized by West Virginia Executive magazine as a "Young Gun" as next generation leaders who have accomplished great things through their careers both in the business world and in their communities.  Swearingen continued her education at Marshall University by obtaining a Master of Science focused in Health Care Administration/Management in 2017.  In 2018 St. Mary's Medical Center was acquired by Cabell Huntington Hospital to form Mountain Health Network.  Currently Swearingen is the VP/CFO for St. Mary's Medical Center with day to day operations as the CFO, as well as responsibility over Managed Care for the System.  In addition to serving on the LCOB Advisory Board, she also serves on several local and state boards including PROACT, Keith Albee, and WV Neighborhood Investment Program Advisory Board.  Angela lives in Ona, WV with her husband Ron, and their two children Trey and Chase.
Monte Ward – Elected Member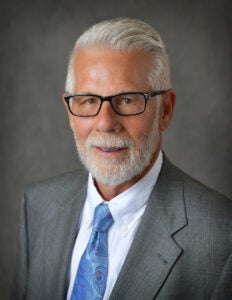 Vice President of Finance
Cabell Huntington Hospital
1340 Hal Greer Blvd.
Huntington, WV 25701
Phone: 304-526-2055 | Fax: 304-526-2008
mward@chhi.org
Monte Ward has served as the chief financial officer for Mountain Health Network since it was formed in 2018. Prior to the new system, he served as the chief executive officer for Cabell Huntington Hospital where he has worked since 1978. In his current role, Mr. Ward is responsible for the financial operations, strategic financial outlook, leadership and performance of the Mountain Health system including its affiliated companies and subsidiaries. He is a CPA, earned his Bachelor of Business Administration in accounting from Marshall University (West Virginia), a Master of Business Administration from Marshall University, and a Master of Science in Healthcare Administration from Trinity University (Texas).
Mitchell L. Webb – Elected Member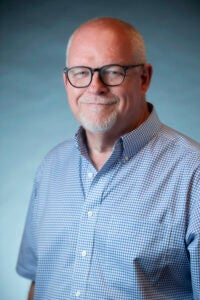 Executive Director
Huntington City Mission
624 10th St.
Huntington, WV 25701
Phone: 304-523-0293 ext. 312
mwebb@hcmwv.org
Mitch Webb is the Executive Director for the Huntington City Mission.
Mitch enjoyed a 35 year career at State Electric Supply Company. He started in the warehouse loading trucks but grew into many other positions including purchasing, branch manager, and for 11 years Director of Marketing.
Mitch has a highly versatile background.  He has served as pastor for local churches, recruited, raised funds, and led many third world mission trips where the tasks included teaching church leaders, children's ministries, construction (building churches, a clinic, and repairing roofs), and food distribution. In February of 2015 Mitch became the executive director of the Huntington City Mission. Among the accomplishments at HCM so far are the inception of a faith based recovery program, social enterprise, and expansion of food distribution to address food insecurities in the Huntington area.
Mitch and his wife Bonita enjoy cycling, traveling, and spending time with their two sons: Josh and Adam, and their two granddaughters: Brooke and Hannah.
Kellie Wooten-Willis – Elected Member '11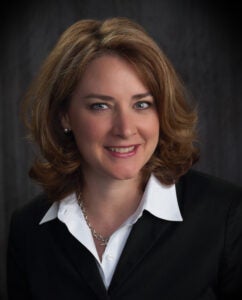 Agent and Owner (Retired)
Nationwide Insurance
111 Sayer Circle
Logan, WV 25601
Phone: 304-687-7633
Kelliewootenwillis@gmail.com
Kellie Wooten-Willis is a retired Nationwide Insurance Agent/Agency Owner concluding 20 years in the insurance industry.  Prior to insurance, Kellie also practiced as a CPA in both public and private accounting.  As an active CPA, she maintains membership in the American Institute of Certified Public Accountants and the West Virginia Society of Certified Public Accountants.  She is a graduate of Marshall University with a BBA, majoring in accounting.  During her retirement, she has remained active in both state and local activities.  On the state level, she serves as a board member of the West Virginia Children's Health Insurance Program and on the Stewardship Committee of the West Virginia Presbytery.  Locally, Kellie serves as Chair of the Board of Trustees of Logan Regional Medical Center, President of the Logan Chamber of Commerce, Secretary/Treasurer of the Chief Logan Recreational Center, and a board member of the Logan County Development Authority.  Additionally, she is Stewardship Chair of the First Presbyterian Church of Logan.  Kellie resides in Logan, WV with her husband, Bart Willis.
Ex-Officio Members
Dr. Avinandan "Avi" Mukherjee, Dean
Lewis College of Business
Phone: 304-696-2682
mukherjeea@marshall.edu
Dr. Jerome Gilbert, President
Marshall University
Phone: 304-696-2300
gilbert@marshall.edu
Dr. Jaime Taylor, Provost
Marshall University
Phone: 304-696-3716
jaime.taylor@marshall.edu
Dr. Ron Area, CEO
Marshall University Foundation
Phone: 304-696-2826
area@marshall.edu
Dr. Jeff Archambault, Associate Dean
College of Business
Phone: 304-696-2655
archambault@marshall.edu
Dr. Nancy Lankton, Associate Dean
College of Business
Phone: 304-696-2656
lankton@marshall.edu
Sandy Hicks
Business Manager
College of Business
Phone: 304-696-3319
hutchiso@marshall.edu
Glen Midkiff
Director of Stakeholder Engagement
College of Business
Phone: 304-696-3431
Midkiff2@marshall.edu
Molly Robertson
Accounting Assistant I
College of Business
Phone: 304-696-2316
robertsonm@marshall.edu