Please see the following information to reset your Marshall password.
*You must be registered for Multi-Factor Authentication in order to use this feature. Please contact the IT Service Desk for assistance, if needed.
Step 1 – To reset your password, go to https://passwordreset.microsoftonline.com. Enter your Marshall email address and the characters in the image (or use the audio feature).
Click Next.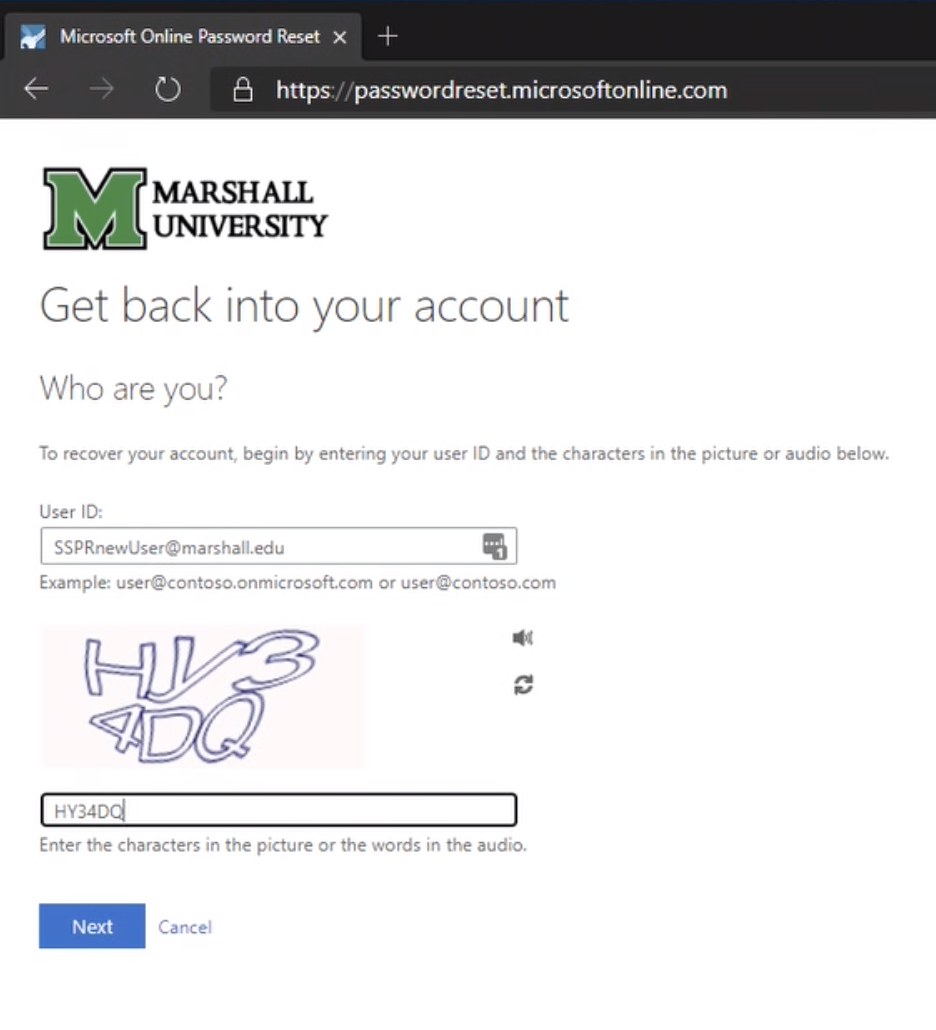 Step 2 – You will be redirected to a verification page to show your previously registered contact methods. Select your method of choice and complete the verification steps.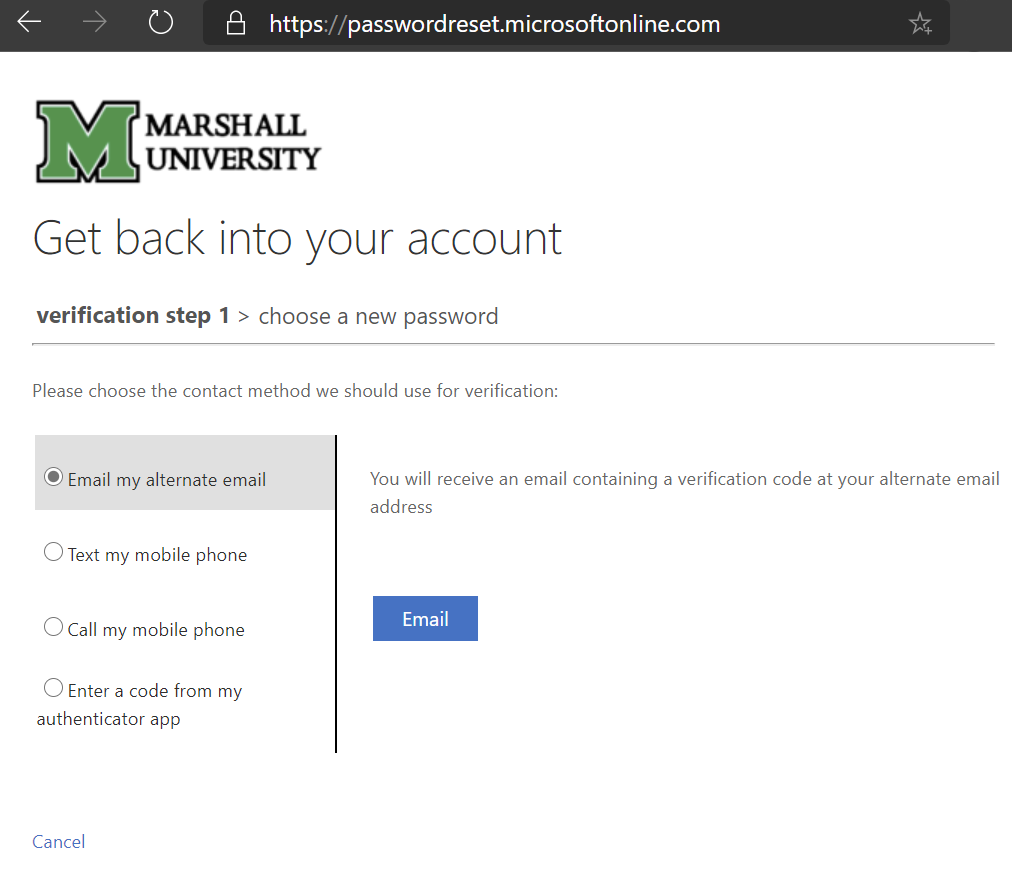 Step 3 – Once verified, you will be advanced to a 'Get back into your account' page. Enter a new password and confirm. (Please see password best practices.)
Click Finish.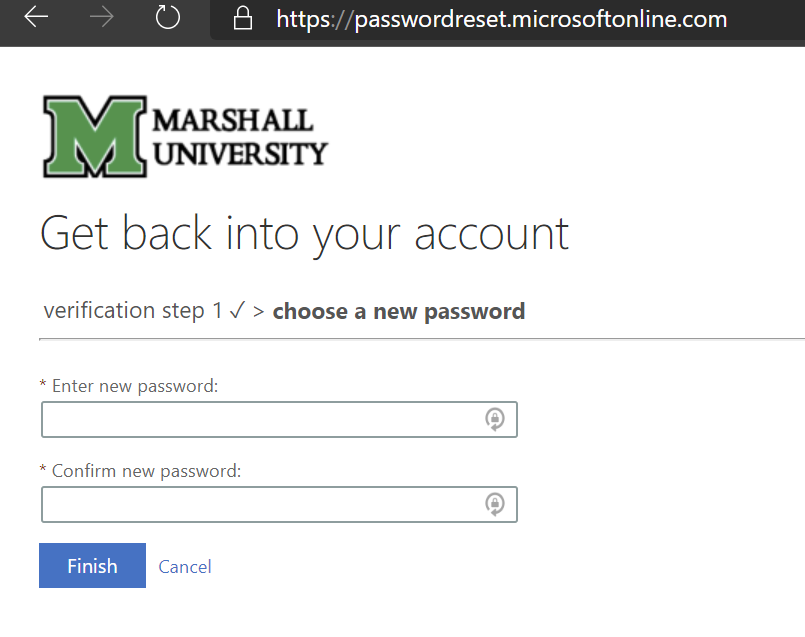 Additional Information
"My Profile"
The new My Profile page aligns with the look and feel of combined MFA and SSPR registration and provides a seamless experience.
You can see "My Profile" by going to https://myprofile.microsoft.com .
(Microsoft note: You might encounter an error message while trying to access the Security info option. For example, "Sorry, we can't sign you in". In this case, confirm that you don't have any configuration or group policy object that blocks third-party cookies on the web browser.)
Registration Methods Available
Registration supports the following authentication methods and actions:
Authentication Method
Register
Change
Delete
Microsoft Authenticator
Yes (maximum of 5)
No
Yes
Other authenticator app
Yes (maximum of 5)
No
Yes
Hardware token
No
No
Yes
Phone
Yes
Yes
Yes
Alternate phone
Yes
Yes
Yes
Office phone
No
No
No
Email
Yes
Yes
Yes
Security questions
Yes
No
Yes
App passwords
Yes
No
Yes
FIDO2 security keys
Managed mode only from the Security info page
Yes
Yes
Yes