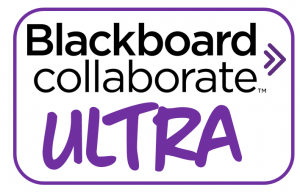 Collaborate Ultra is a sleek, browser-based virtual classroom. Spend more time teaching and less time setting up.
Video: Blackboard Collaborate with the Ultra experience user interface tour
For the best experience for teachers and students alike, please use Google Chrome Browser.
Help for Instructors:
Help for Students:
Who Can I Contact?
If you are an instructor and would like to get started using Collaborate Ultra, or if you would like some training: 
designcenter@marshall.edu
This email will put you in touch with Marshall's Instructional Designers.
If you are in the middle of class and are having technical issues, call the on-call TECI number: 
304-634-2664
If you would like to note a technical issue, please email our IT Service Desk: 
itservicedesk@marshall.edu
If you are a student and you have technical difficulties, please also contact the IT Service Desk: 
itservicedesk@marshall.edu