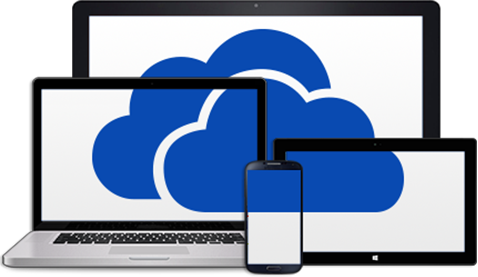 Who is Eligible?
Students, Faculty, and Staff
How do I access?
Logon to Office365 –> Click the app icon on the top left corner of the page –> Select OneDrive
All Marshall University Students, Faculty, and Staff will need Multi-Factor Authentication (MFA) enabled to access OneDrive and all other Office365 services beginning March 31, 2019. Visit our MFA page for further information.
What is OneDrive?
OneDrive is Microsoft's storage service for hosting files in the cloud. OneDrive offers users a simple way to store, sync and share various types of files, with other people and devices on the internet, also it can be used to synchronize system settings, visual customizations, themes, app settings, and even Microsoft Edge's tabs, browsing history and saved passwords.
Why should you use OneDrive?
Excellent backup solution and storage
Sync your settings across Windows devices
Share files with others
Organization
Learn OneDrive in 12 Minutes
OneDrive Features
CREATE
COLLABORATE
ACCESS
Create and edit Microsoft Office documents
from a web browser using Office Online—
no additional software is needed

Collaboration on a Microsoft Office
document in real-time with your colleague
using Office Online

Access files from anywhere using a web
browser or mobile device –
VPN is not required

Synchronization of your files so you
always have access to the latest version

Ability to email someone a OneDrive
file with no limit to the size
File storage space of 1TB

Additional Resources